35W, 50W, 70W, 100W, 150W, 250W, 320W, 350W, 400W, 1000W, 1500W & 2000W HID Magnetic Ballast for metal halide, high-pressure sodium and mercury vapor bulbs, Ballast kits are available in Quad-tap (120/208/240/277V), 480V, or 5-TAP (120/208/240/277/480V) voltage options.

HID ballasts for HPS(High Pressure Sodium), MH (Metal Halide) and MV (High Pressure Mercury Vapour Ballasts).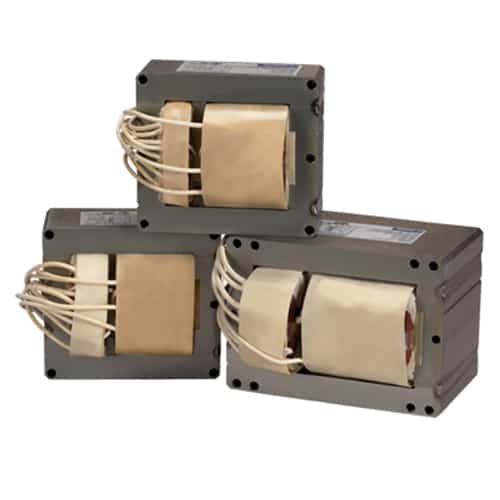 What is a HID ballast kit
A HID (High-Intensity Discharge) ballast kit is a device used to regulate and control the electrical current that is sent to an HID lighting system. HID lamps require a high voltage to start up and then a lower voltage to maintain the light. The ballast provides this necessary regulation, allowing the lamp to operate properly.
The HID ballast kit typically includes a ballast, igniter, and capacitor, and is often used in outdoor lighting, commercial and industrial applications, and indoor grow lights. HID lighting systems are known for their high efficiency, long lifespan, and bright, intense light output.
There are two types of HID ballasts: magnetic and electronic ballasts, which vary in their operation and efficiency. Magnetic ballasts use a coil to regulate the current, while electronic ballasts use a solid-state circuit.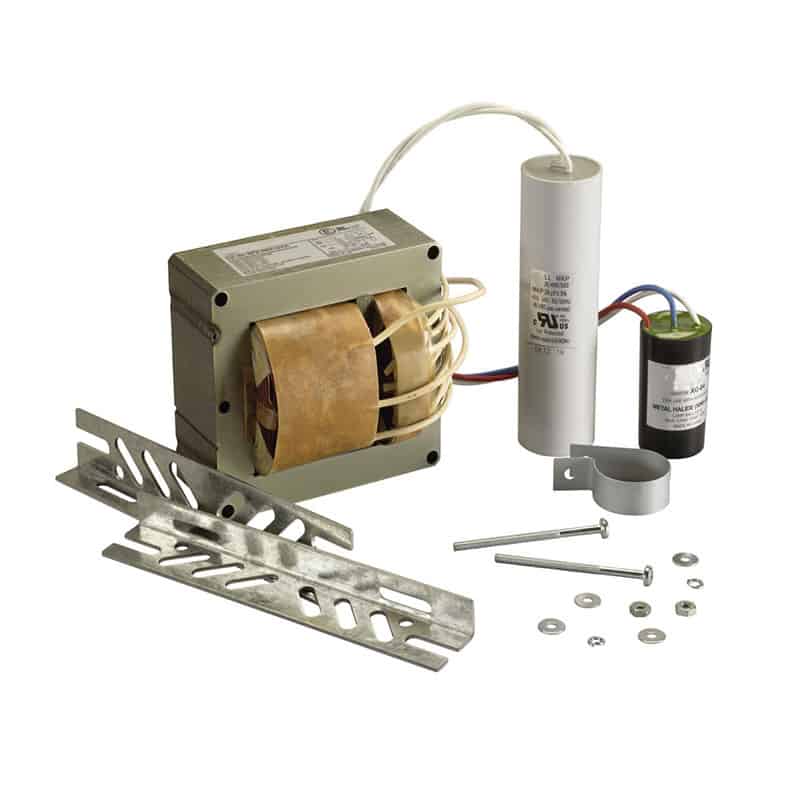 All You Need To Know About Lamp Ballasts
Lamp ballasts are devices used in lighting fixtures to regulate the current flow to the lamps. They are designed to maintain the correct operating voltage and current to the lamps so that they can operate safely and efficiently.
Lamp Ballasts can be used in fluorescent, metal halide and high-intensity discharge (HID) lighting fixtures, and they come in a variety of shapes and sizes.
The ballasts can also be used to reduce electrical consumption in some types of lighting, as well as to reduce flicker and noise. Ballasts are an essential component in any lighting system and are essential for ensuring the long-term performance of the lighting.
Ballasts for High Pressure Sodium & Metal Halide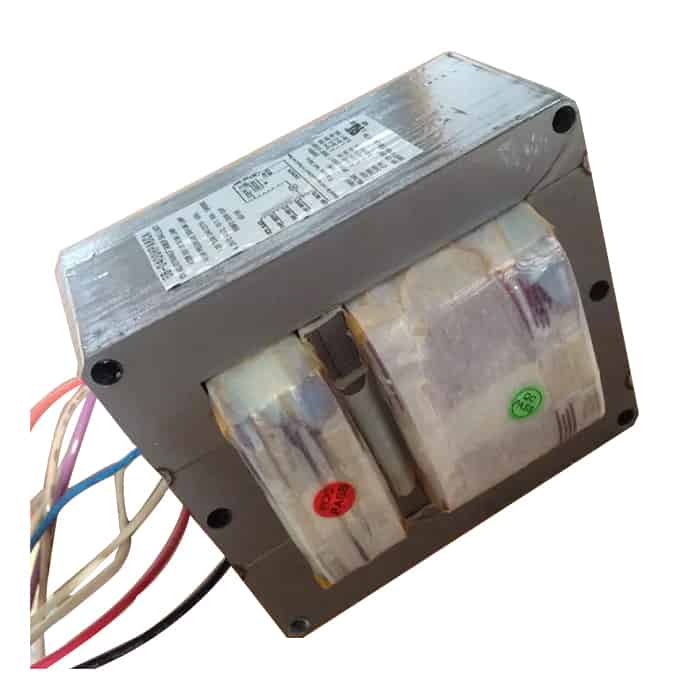 MH (Metal Halide) ballast kit is a type of HID ballast that is specifically designed for metal halide lamps.
Metal halide lamps require a high starting voltage to ignite the gas mixture inside the lamp and then a lower voltage to maintain the light output.
The CWA ballast provides a constant wattage to the lamp, which ensures that the lamp operates at the correct brightness level and maintains a consistent color temperature throughout its lifespan.
HPS (High-Pressure Sodium) ballast is a type of HID ballast that is specifically designed for high-pressure sodium lamps.
CWA HPS ballasts also incorporate a capacitor to provide a high-voltage pulse to ignite the lamp and an inductor to limit the current flow to the lamp once it is lit. This helps to protect the lamp from damage and extend its lifespan.
CWA HPS ballasts are widely used in these applications to provide reliable, consistent power to the lamps.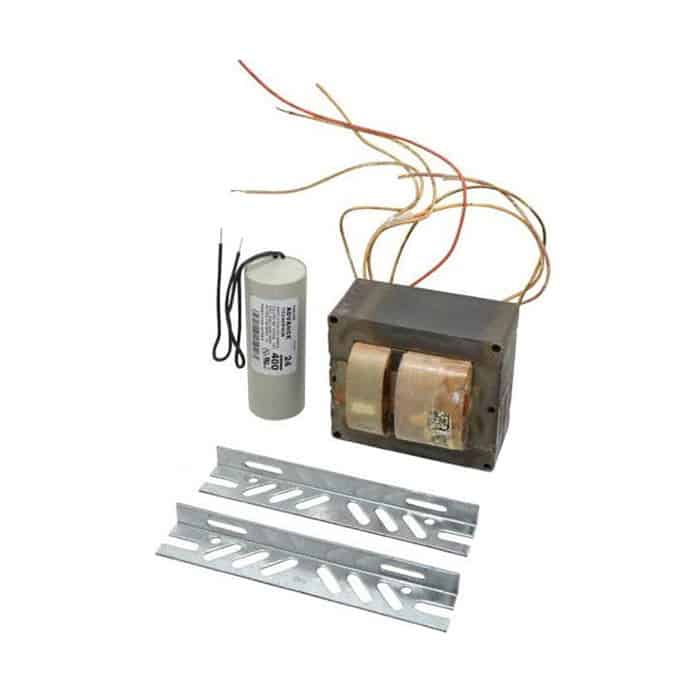 About The Pulse Start ballasts
A CWA (Constant Wattage Autotransformer) Pulse Start ballast is a type of HID ballast that is specifically designed for use with Pulse Start metal halide lamps.
Pulse Start metal halide lamps offer several advantages over traditional metal halide lamps, including faster warm-up times, improved color stability, and longer lifespan.
Pulse Start ballasts are designed to take advantage of these benefits by providing a more precise and efficient method of starting and operating the lamp.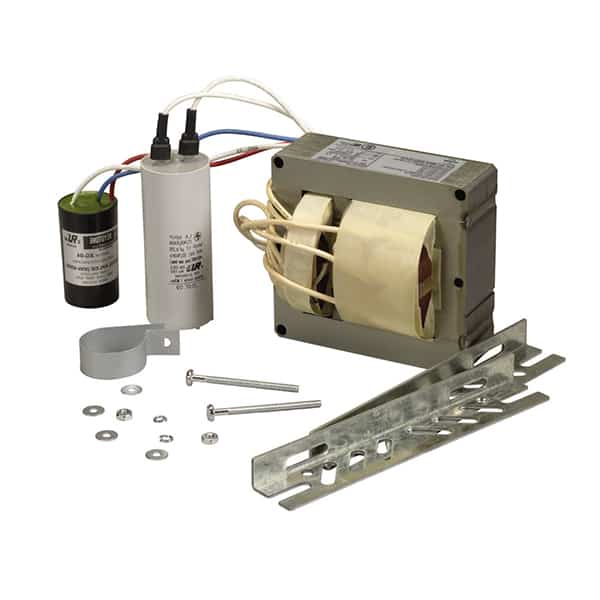 We Leave
No Room
For Doubt
Yes, We are a professional manufacturer for light ballast since 1991, export to USA, France, UK, Germany, Brazil, Middle east, etc.
Can you accept OEM & ODM?
Yes, we have a professional team to produce the lamp ballasts according to your demands and drawing.
Can you provide the free samples?
Yes, after lamp holder price confirmation, you can require samples to check our quality counter display.


You can contact us by email about your order details, or place order online.
After you confirm our PI, we will request you to pay. T/T and PayPal, Western Union are the most usual ways we are using.
WHAT ARE THE PAYMENT OPTIONS?
We have the following payment methods:
1. Lead Time: 20 days after received 30% deposit
2. Payment: T/T, L/C at sight, Western Union
3. Free samples for one to three pieces, Freight on the customers' side
4. LCL by express, e.g: FEDEX, DHL,UPS,TNT, etc
5. FCL or LCL by ship.
Send us a message if you have any questions or request a quote.